Last week at market I bought this amazing Fig and Ricotta Tart from Market Day Canele - oh - so - delicious! They'll be back at market October 6th - - -
Market Day Canele has some exciting news - they were named in the October issue of Food and Wine in the Trendspotting Section for their canele - lucky us that we have them at our market! Congratulations Gil and Nem for receiving such recognition!
Now what about chocolate and figs colliding - - - it doesn't get better than this - John and Kira's Chocolate Figs - sheer decadence!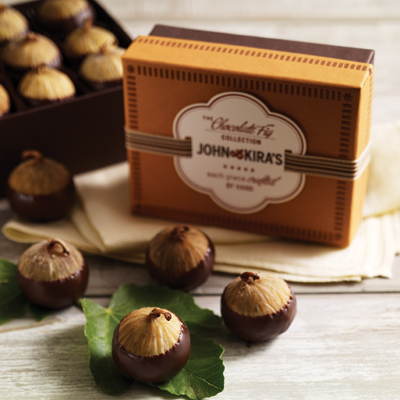 These figs are filled with a whiskey infused dark chocolate ganache - simply divine. Oh, yes - they will be at market this week - Yeah!!!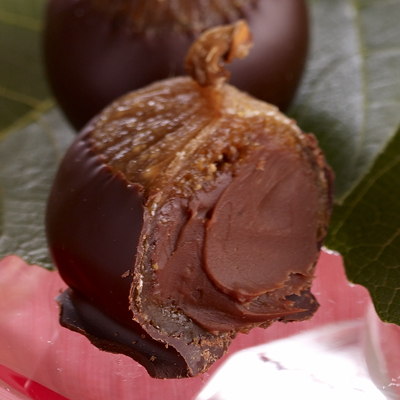 Taking this marriage of chocolate and figs one step further - Laura, from Laura's Biscotti -
Meet Laura
Laura came up with the great Chocolate Fig Tart - adapted from epicurious - using her Chocolate Fig Biscotti as the base for the crust. I was treated to a slice of this tart - delicious and richly chocolate!
Laura will be at market this week - pick up some of her Chocolate Fig Biscotti and you too can make this great tart - here's the recipe - enjoy!
Chocolate Fig Tart
1 1/3 c Dark Chocolate Fig Biscotti crumbs, finely ground
5 tablespoons unsalted butter, melted
9 ounces bittersweet chocolate (not more than 65% cacao if marked), chopped
1 teaspoon pure vanilla extract
1 3/4 ounces bittersweet chocolate, finely chopped
1/4 tsp espresso powder to the glaze
1 teaspoon light corn syrup
One box fresh black mission figs, quartered
Preparation
Make crust:

Preheat oven to 350°F with rack in middle.
Stir together all ingredients and press evenly onto bottom and 3/4 inch up side of tart pan. Bake until firm, about 10 minutes. Cool on a rack 15 to 20 minutes
Make filling:

Bring cream to a boil, then pour over chocolate in a bowl and let stand 5 minutes. Gently stir until smooth. Whisk together eggs, vanilla, and salt in another bowl, then stir into melted chocolate. Add the espresso powder and stir to combine.
Pour filling into cooled crust. Bake until filling is set about 3 inches from edge but center is still wobbly, 20 to 25 minutes. (Center will continue to set as tart cools.) Cool completely in pan on rack, about 1 hour.
Make glaze:

Bring cream to a boil and remove from heat. Stir in chocolate and espresso powder until smooth. Stir in corn syrup, then warm water. Pour glaze onto tart, then tilt and rotate tart so glaze coats top evenly. Let stand until glaze is set, about 1 hour. Place the quartered figs around the perimeter of the tart.